Back in 2000/2001, Phantasy Star Online is released to the world. It is groundbreaking at the time due to be one of the first online games to a console being a MMO. This game proved that online capabilities in console is possible and it's possible to have MMOs in consoles. During this time, Hiroshi Matsuyama the president of CyberConnect2 was inspired by this game that he went to make a series in 4 games that's based off on MMORPGs called .hack. Each game came with a OVA DVD that shows the event from the game in the real world, and extras behind of game.
The plot has our main character Kite(Or any name you chose for him) logging on to "The World" for the first time to see his friend called Orca who is famous in the game. They went to a level 1 field for Kite to get used to the game. While going down floors in a dungeon, they encounter a girl in a white dress running away with a weird monster with a red wand. After getting the treasure at the end of the place, everything went odd as they ended up on a different place. The girl from earlier tries to give Orca a book but she leaves when the monster also from earlier appears. Orca tries to attack but none hit it then the monster used a weird attack that deletes him. The monster also tries to hit Kite but was saved by a mysterious person and he gets the book unknowingly. He later finds out in the real world that the player behind Orca ended up with a coma. Back in "The World", he encounters a Heavyblader called Blackrose who he went with her to the cathedral like area. A monster appears that tries to kill both, but a guy with wings called Balmung came and defeat it, however the monster is immoral for a strange reason. Somehow the book that Kite had triggers and gives him a power while it changed his appearance. He used this new power called Data Drain to drains the monster into a weaker version of itself which Balmung defeats once and for all. After Balmung leaves to think about what happen after threaten them thinking they're the ones that started this weirdness in "The World". After this event, Kite and Blackrose resolve to find out what is happening recently in "The World" and cure Orca and the other victims.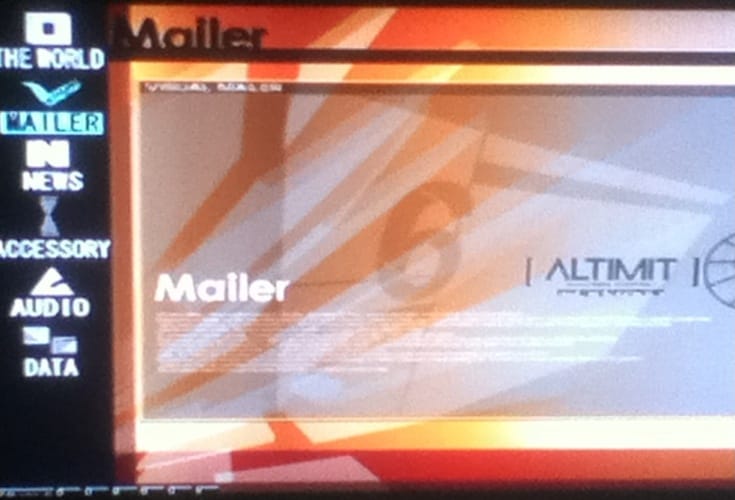 When you start the game, you head to your desktop, you are able to check your emails, news from over the world, change settings, and log on in "The World". You go to your email very often to get a certain area words. You also get email on random topics where you learn more about your friends where you have the choice of saying two options. At the start up screen of "The World", you check the forums where users posted about events, story wise events, and area words you can use in the game.
At Root Town, you can explore around talking to the NPCs where you can trade for items/equipments. It is very important to check the equipment due to that each one has different skills/spells that are useful on certain areas and once you unequip it, you can't use it's skills and the other item you just equip you get it's skills for now. There is a number of locations to check like shops to buy items and weapons, and a place to store your items. Also you are able to raise a pet called a Grunty where you give it food you get from the field area for it to grow and after it grows up, you are able to ride it on any field. Here you can invite any of your friends if they are online at that time you give them a flash mail. You can also talk, trade, and give items to your friends when they are in your party. When you're really to go, you go on the chaos gate to chose any words from you get from emails, and boards. Also you can go random or make you own keywords to give it feel right for your level. Lastly you are able to hack areas for story reasons and you need things from monsters called virus codes that help you hack to that one area.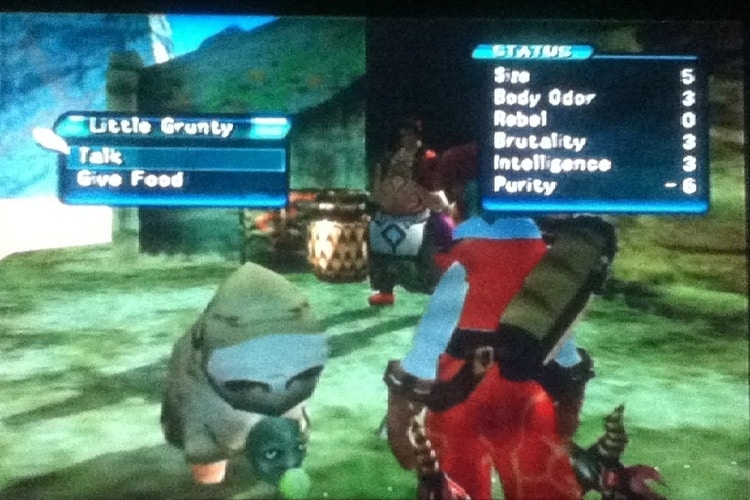 At the field, you get a overfield map to show you where the dungeon is. At the field, you will encounter enemies starting the battle screen. You push X for attack, for using spells, you go on the menu to use the skills/spells you have. Also in the menu, you can also use items or to select a strategy like just attack, use only skills, or heal. Now on to data drain, once a enemy's "PROTECT BREAK" come up on the screen, you are able to drain it for them to be weaker and to get a item from it. However there is a catch in using data drain, if you use it too much. It infects you and game over. To decrease, you have to beat enemies without using data drain. At the dungeon, you go through the about 3 to 5 or more floors to get the treasure at the end.
Now let's get into the good and the bad on this game. I will say that this did a really good job on creating the illusion that you are playing "The World" on a computer and the emails, forums, and the news also help immersing you into this world. The story in this while this is the first one out of the four starts out really interesting and it has something in it that gets you wanting to find out the odd events happening. The menu based gameplay I feel that it has a intense feel to it that draws you more into the game especially some of the few harder parts in the game where you want to win. The music is fine on the most part fitting on parts in the game while it does have a few forgettable tracks. Now for the bad, this is it's major problem with makes this game not for everyone. It can feel repetitive due to the areas being very similar to each other and you're going to see it while grinding to be really most of the time. It doesn't help that something like this has alot of potential to have some really interesting areas, but it is not the case. One last thing is that after completing it, there isn't much replayability other than a postgame area. It would be nice to have more quests to do before someone get the next game in the series.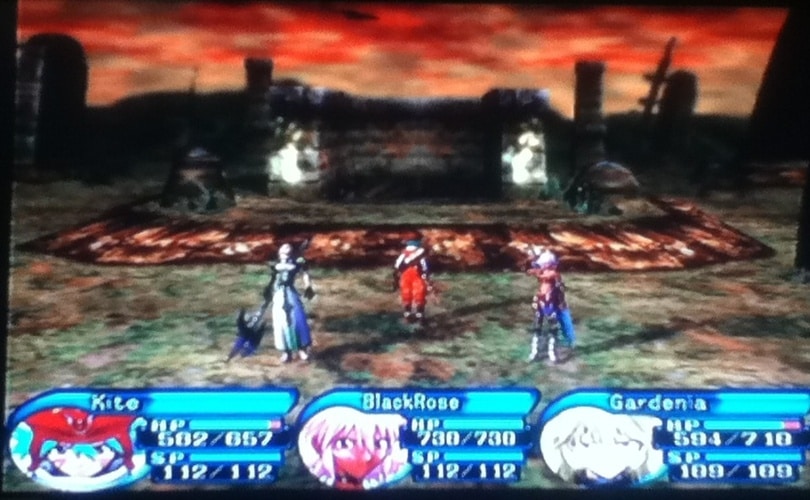 I will say this, if you get into the game and want to get the other 3, don't go into it expecting any changes to it. Other than a few minor changes. It is the same game which people may get tired of.
Overall, If you like the ideas this got and want to get yourself into the game, you may like this. If you don't like a repetitive feel, you may not like this. Honestly I know this series has issues, I know it can be repetitive but I don't hate it. I really like the concept, the story is really interesting, the gameplay is addicting that I end up going past my bedtime playing this. I going to say that this game and the series is a guilty pleasure. Now... (buzz) …noW m* Ne*t r#vi!w iS )n a wII 6ame C&lleD RocK n ROl1 adVenturE.